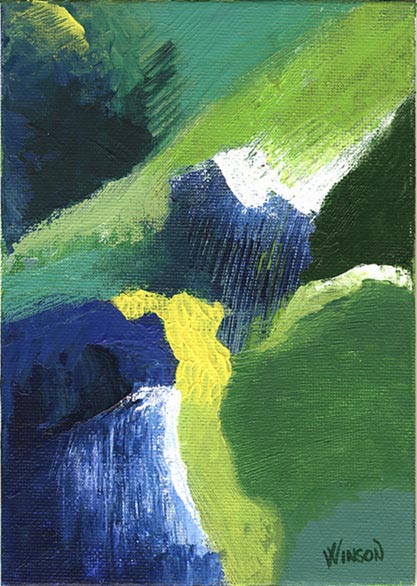 This abstract makes me think of a colorful, verdant landscape with craggy mountains, rivers, waterfalls and a sunny sky.

This is one of my earlier abstract paintings. It also is the very first painting that I sold online. Luckily for me, my good friend Kenny bought it. Thanks, Kenny!

I used a different technique than with most of my paintings. I let the paint partially dry and made scratch marks to pull the paint between two different colors.